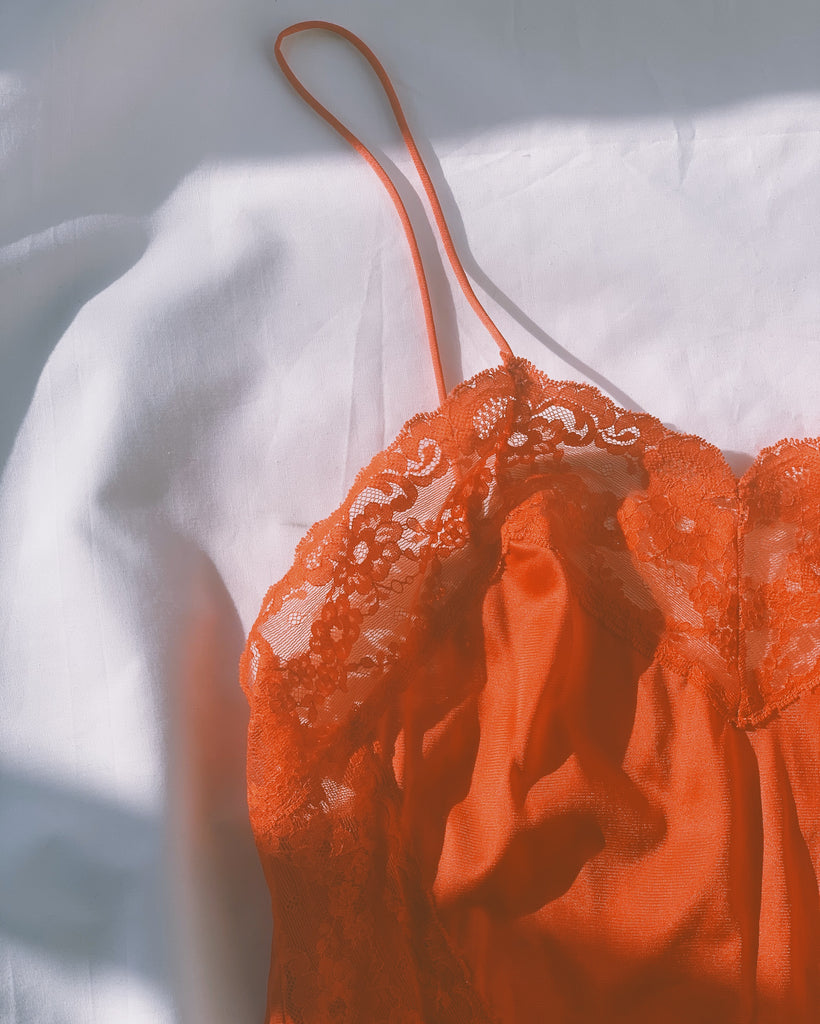 vintage red-hot one piece.
incredible vintage one-piece/teddy in the most amazing shade of bright red. lace trim along bust, back and along the leg-line. super high cut with snap domes at crotch. very sexy! also looks great worn under a suit as a cami.
size: Australian size 8-10
brand: unknown
condition: in perfect condition, no signs of wear. underwear was worn when photographed. 
Related Products