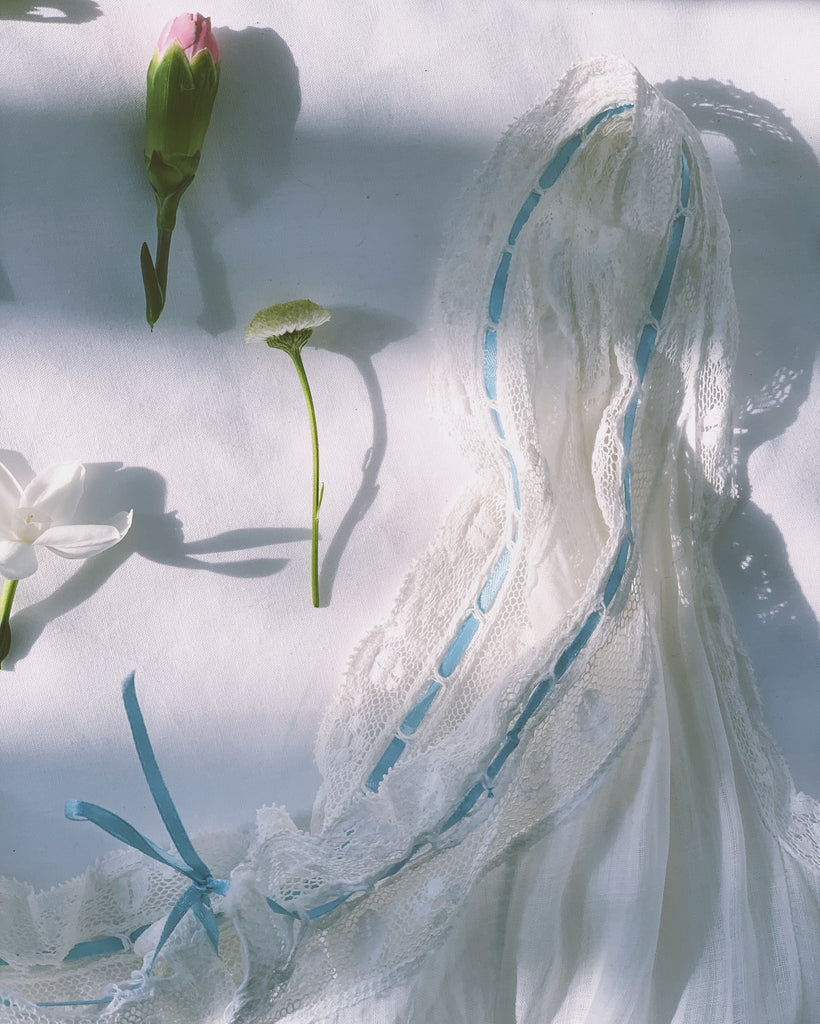 vintage Edwardian cotton slip dress.
very beautiful French cotton slip dress , a really rare piece in fantastic condition for its age. has the sweetest floral embroidery along the neckline with blue satin ribbon and button closure down the front.
brand: unknown , Edwardian period
size: fits Australian size 8-10
fabric: cotton
condition: some small holes in the lace trim at back of neck due to age but overall in very good vintage condition.
Related Products